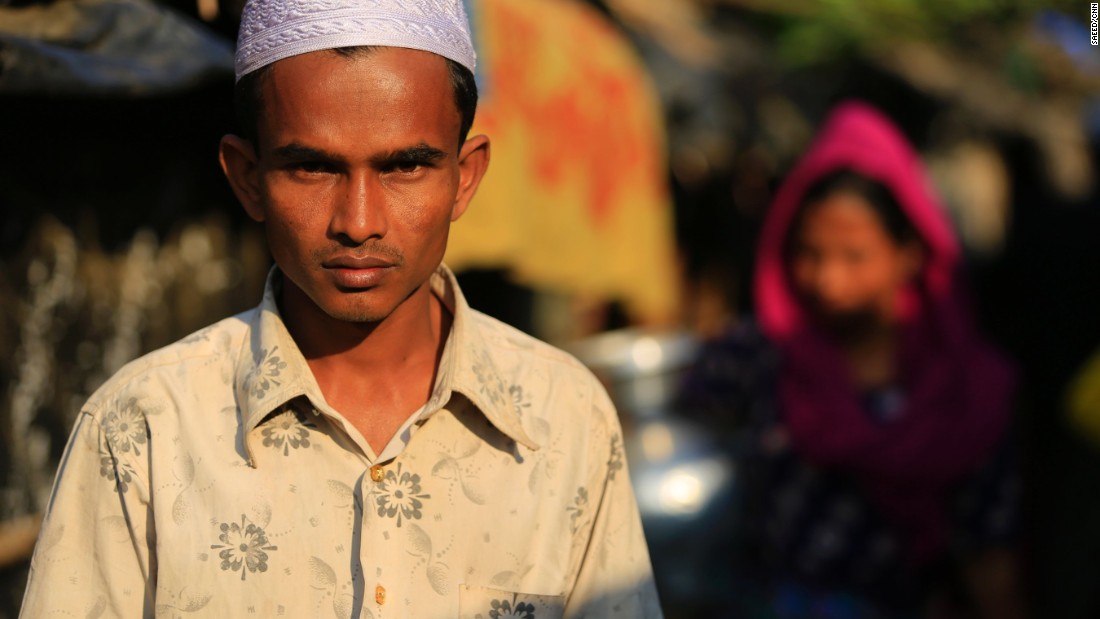 (CNN)Face down in the mud, a baby boy lies still after washing up on a river bank.
"When I see the picture, I feel like I would rather die," Mohammed's father, Zafor Alam, told CNN. "There is no point in me living in this world."
The image has parallels with that of the
young Syrian refugee Alan Kurdi
, who was found dead on a Turkish beach in September 2015, after trying to flee the civil war at home.
The conflicts the two boys left behind are different, but the desperation of their families to escape is all too familiar.
'The military was searching for Rohingyas'
Zafor Alam said they ran from village to village trying to escape the violence.
The Rohingya are a stateless Muslim minority in Myanmar's Rakhine state thought to number about 1 million people.
Myanmar does not recognize them as citizens or one of the 135 recognized ethnic groups in the country.
Myanmar regards them as illegal immigrants, a view rooted in their heritage in East Bengal, now called Bangladesh.
Though many Rohingya have only known life in Myanmar, they are widely viewed as intruders from across the border.
According to Human Rights Watch, laws discriminate against the Rohingya, infringing on their freedom of movement, education and employment.
They are denied land and property rights and ownership, and the land on which they live can be taken away at any given time.
"I walked for six days. I couldn't eat rice for four days. I could not sleep at all for six days," he said. "We constantly changed our location as the military was searching for Rohingyas."
Alam became separated from his family during the journey and made it to the Naf River which runs between Myanmar and Bangladesh. He says he began swimming and was picked up by Bangladeshi fishermen who took him across the border.
Then, he says he started the process to get his family across to safety.
"I contacted a boatman and asked him to help my wife and sons so that they could cross the river. They were waiting on the other side," Alam said.
"I called (my family) on December 4. They were very desperate to leave Myanmar," Alam said. "They were the last words I had with my family. When I was talking to my wife over phone, I could hear my youngest son calling 'Abba-Abba' (father-father)."
Read more: http://www.cnn.com/2017/01/03/asia/myanmar-alan-kurdi/index.html
Please follow and like us: